FAST
SERVICE
replacement of oil and oil filter, replacement of brake pad or other quick jobs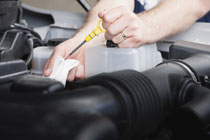 EXPLORATION
AND REMOVAL
of mechanical and electronical failures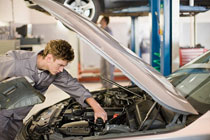 REPAIR AND
MAINTENANCE
of air conditioning of your vehicle

OUR
GARAGE SERVICE
Welcome at our new site. The aim of the site is to inform you about offers of M-3 Obradović and to help you resolve faster, cheaper and easier your issues with your vehicle. You will get everything in one place: the professional and accurate diagnostics.



Volkswagen
Group
For fixing issues of Volkswagen, Audi, Škoda and Seat vehicles we are one of the leading in the country. Our professional computer aid diagnostic, knowledge and almost 20 years experience many times have proved that we are able to fix very fast and very precisely the most complex and the most hidden issues.
Of course we also fix cars outside of Volkswagen Group (Volkswagen, Audi, Škoda and Seat). Feel free to visit us with confidence. We have experience in fixing of all foreign models of vehicles like Mercedes, Opel, BMW, Porsche etc.
Our experience about clients that they are visiting us when they already spent many funds at official and at other workshops without any result. We found out a rule: clients who visited us once, they become our regular customer. For this there are many reasons but the most importants are the quality, the fast speed of the repair service and of course good prices.
We hope you will choose the the best professional knowledge and experiences of many years.